Orthodontics
Welcome to Orthodontics at The No8 Partnership.
At the No8 Partnership we are proud to have been offering the highest standard of dentistry since 1926.
We are excited to be able to include orthodontic treatments as part of your overall dental health care, adding another specialist field to our highly regarded specialist services.
Offering the latest in advanced cosmetic braces as well as the traditional stainless-steel braces to straighten your teeth, improve your smile and increase your self-confidence; our priority is harmonising your teeth to the most appropriate and healthy brace option.
We customise our treatment plans to suit your personal needs and are flexible when accommodating your personal commitments, whether this might be boarding school, international travelling or work priorities.
Orthodontics can improve the health of your teeth by making them more accessible for cleaning, reducing tooth fractures, lessening enamel wear as well as preparing spaces to receive a dental implant.
Straightening teeth will reduce the amount of enamel removed if you are planning veneers and patients with periodontal disease benefit from realigning by closing spaces and minimising gum recession.
Your Journey
At No8 we have all dental specialities under one roof – this minimises your trips to the dentist and is more convenient if you are a more complex case that requires additional specialities alongside orthodontics.
Your first appointment
We pride ourselves on spending time getting to know you, your lifestyle, commitments and wishes for your smile. Next, we use our state-of-the-art,

, intra oral scanner to scan your mouth, eliminating the mess and discomfort of conventional putty impressions.
Within minutes the iTero scanner will deliver a tailor-made digital simulation of your new smile. Dental radiographs and clinical photographs are also taken to support your bespoke orthodontic treatment plan.  Once all these elements are considered, we will let you know your options for treatment and braces, following this up with a comprehensive orthodontic report.
Going Ahead with Treatment
We understand that sometimes embarking on treatment is a big decision to make which may take you some time but with our guidance and advice we aim to make this a smooth journey. We are able to offer flexible appointment times and interest free payment options, as well support from our experienced specialist dental team.  You are under no obligation to take up treatment following your consultation. However, if you have any questions, we are pleased to discuss proposed treatment plans either via email, telephone or by booking a follow up appointment.
Before & After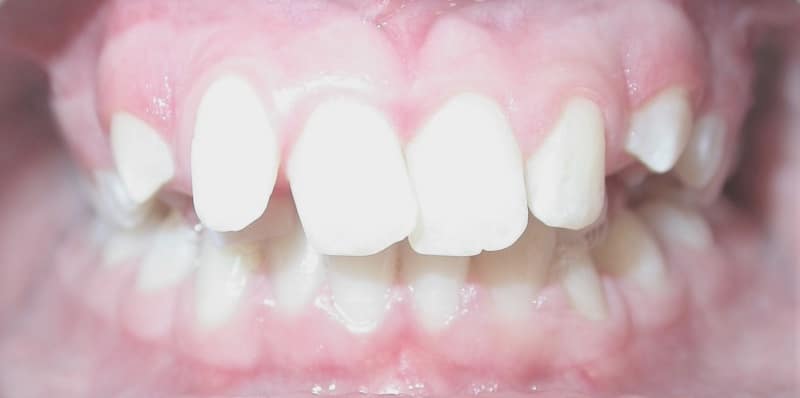 Prominent and crooked teeth corrected using fixed braces in a teenager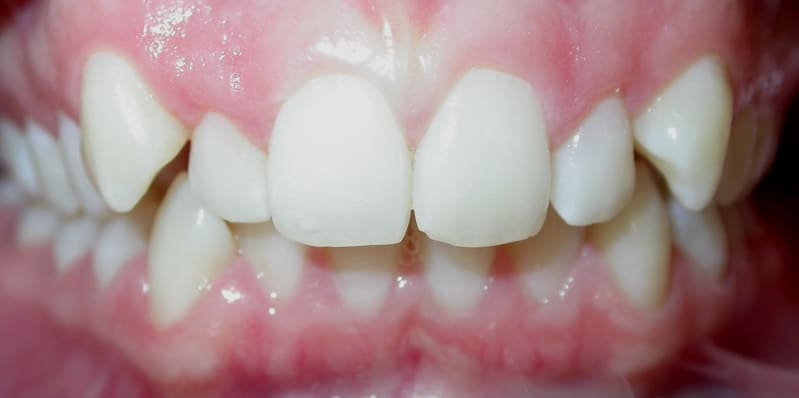 A crowded and prominent dentition treated with extractions and Invisalign braces in a teenager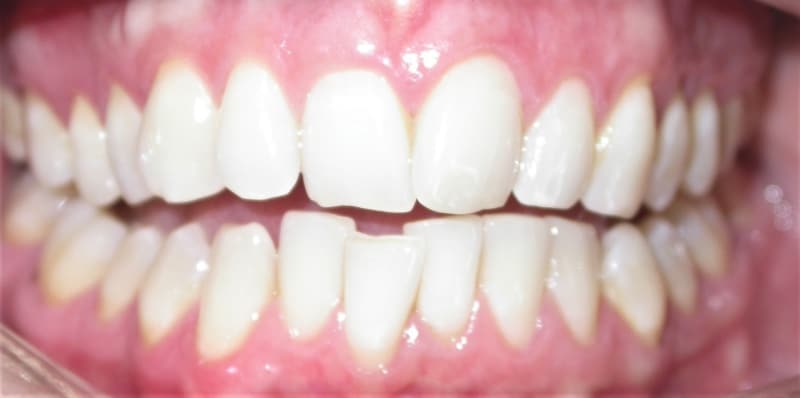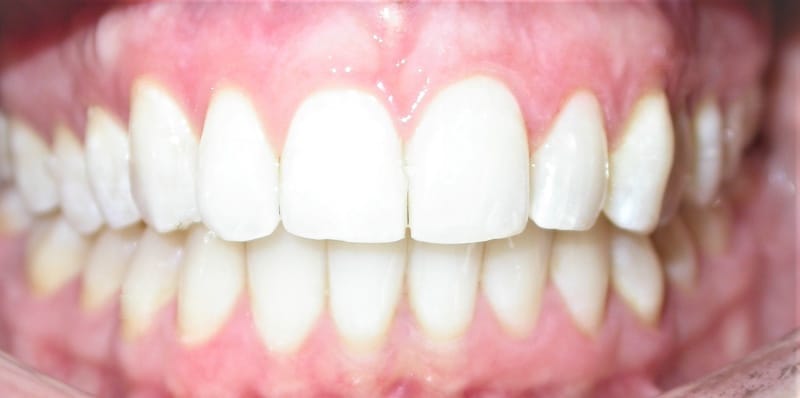 Crowding in an adult lady treated with lingual 'incognito braces' and retained with bonded retainers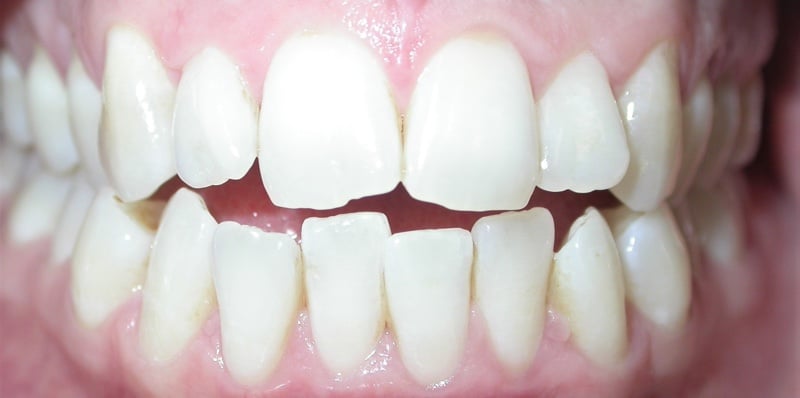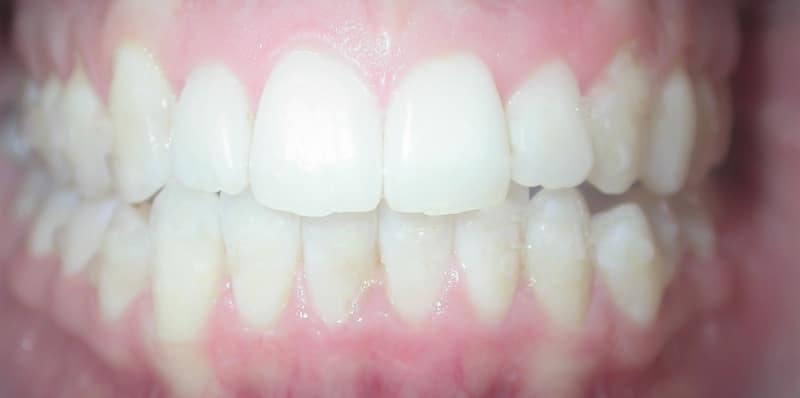 Crowded adult case treated with invisalign braces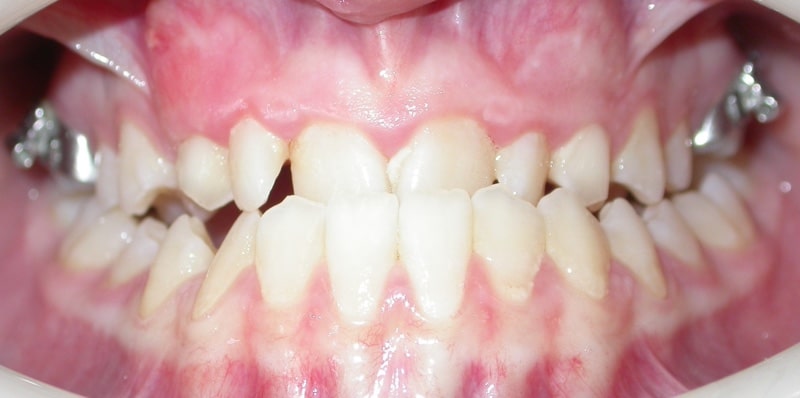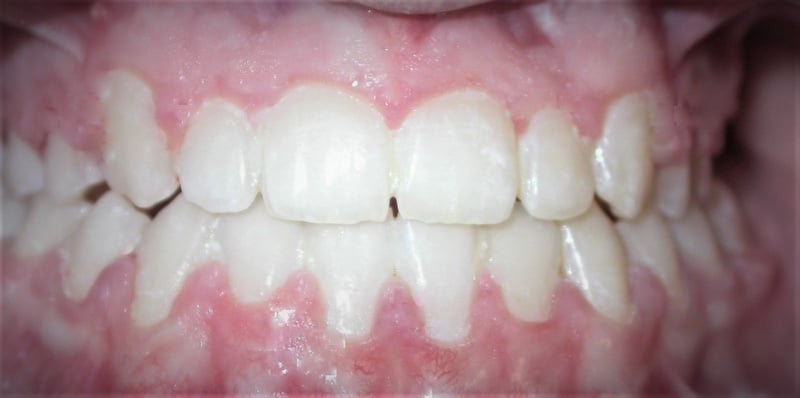 This teenager had a severe underbite/reverse overjet which usually would have required a combined surgical and orthodontic approach but her case was successfully treated just with orthodontic fixed braces in the end as surgery was not an option for her.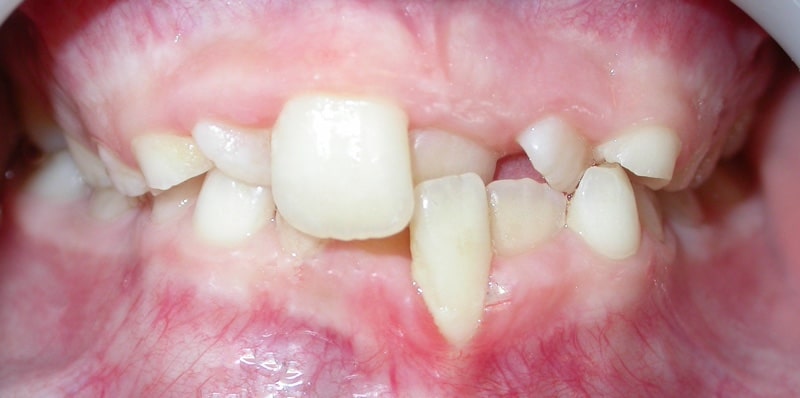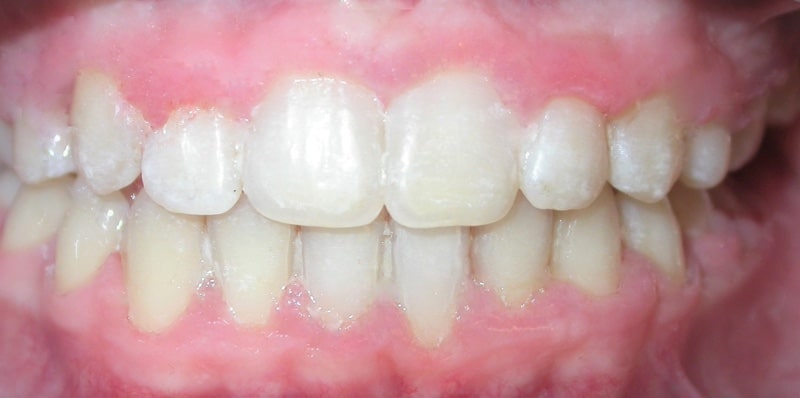 Sometimes a removable brace is needed to correct occlusal problems early – like this young child who had a tooth in crossbite at the front – this can lead to enamel wear, jaw joint problems, loosening of teeth and gum recession – the crossbite corrected within 4 months of wearing the brace. You can see he went on to receive fixed braces when he was older to fully correct his smile.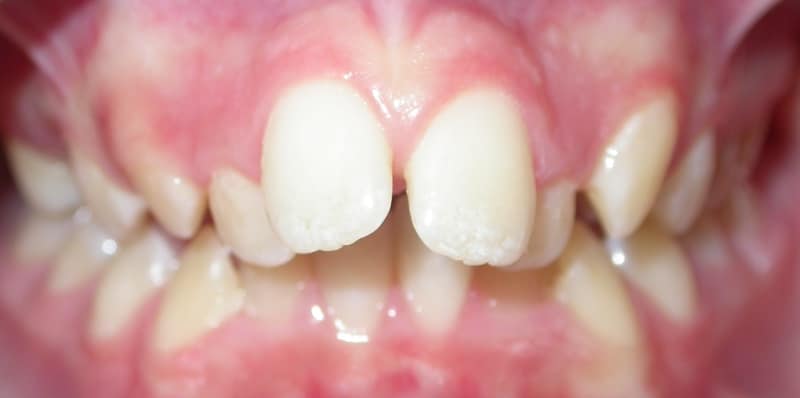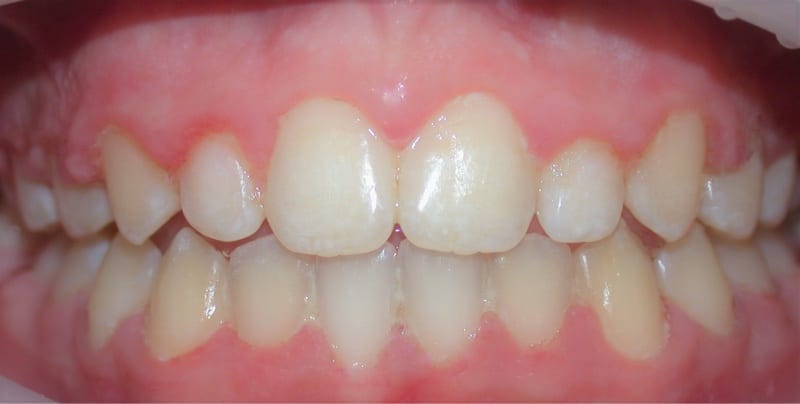 This child had a large overjet and a very narrow palate that also caused occasional breathing difficulties – he was treated with a combination of firstly functional removable braces and then fixed braces with night time retainers to hold his result once finished. Treatment took around 18 months to complete.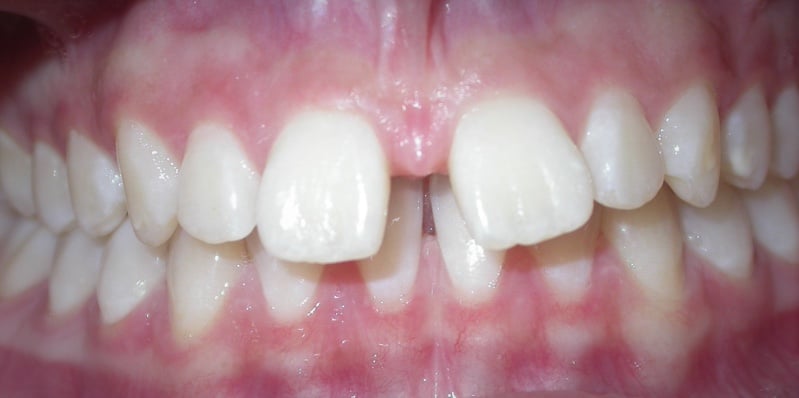 From gappy to happy this young teenager hated her gappy smile – 12 months later here she is with no gaps and a happy smile thanks to fixed braces, bonded retainers and removable retainers for night times
Aftercare
Once your active treatment is complete and your braces are removed, we provide fixed and removable retainers to maintain that perfect smile. Our job doesn't stop there, we continue to monitor your new smile with complimentary retainer check-ups for at least a year.
Brace Types
We are pleased to announce that we offer lingual braces (placed on the backs of the teeth), 'Invisalign' removable invisible aligner braces, 'Clarity' clear, ceramic braces, as well as 'Damon' and other elastic-free 'ligature-less' braces. The more traditional steel 'train track' braces and removable appliances are also available. Follow the links below for more details.
In Conclusion
We welcome new and existing patients as well as referrals from all other dental practices and are experienced in working closely with other specialist practices who need orthodontic input or second opinions.
If you would like to see one of our specialist orthodontists, please call or email our secretaries who will be pleased to help you schedule an appointment.